At Purbeck Aerials, we can install network cabling and outlets in your home or small business. We can also run network cables externally to connect buildings where the distance does not exceed the maximum allowable distance. For cases where buildings are too far apart, we can install poi#nt-to-point WiFi as a solution.
No job is too small or large we install anything from a single cable to a full structured wiring installation.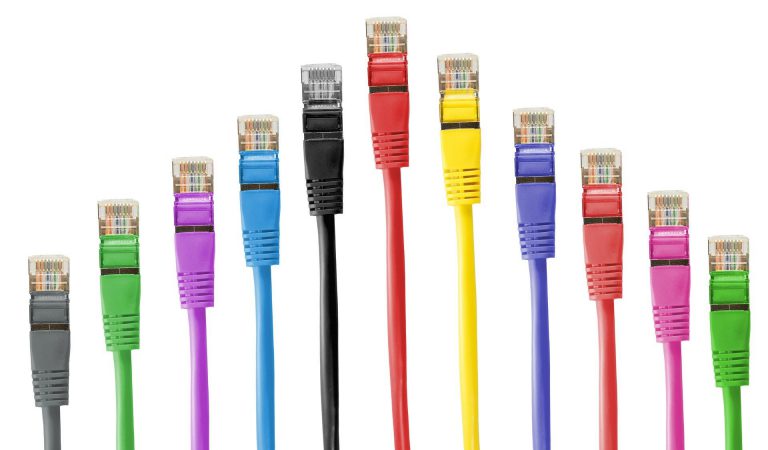 We are experts in home network installations using CAT6 cabling to link anything from a TV to multiple computers or network devices to your own broadband via network switches or patch panels.
Network Upgrades
If your small business is expanding, or you have a requirement to increase network throughput, it may be necessary to increase the size and capacity of your existing network.
We can extend your network by enhancing and extending your existing cabling or by implementing wireless networking or a mixture of both. We can help you introduce new network devices and technologies by upgrading or adapting your existing network infrastructure.

Network Problems?
Let Purbeck Aerials help you fix your Network Problems. We can identify issues with your cabled network or WiFi and propose and install upgrades to fix the problem.
We Can Help You…
We carry out work for Residential Properties, Commercial Properties, Mobile Homes and Caravans.
Including Hotels, B&Bs, Guest Houses, Pubs, Rest Homes, Tall Buildings and Listed Properties, all places are catered for.
Price Match
We will price match written quotes – contact us NOW for a quotation.