Suitable For Anywhere You Need Fast, Reliable Broadband
Home Offices
Wi-fi Signal Dead Zones/Spots
Outhouse Workspaces
Granny Flats / Annexes
Loft Extensions
Computer Gaming Rooms
Snugs & Dens
Smart Devices / Networked TVs
Networked Security Systems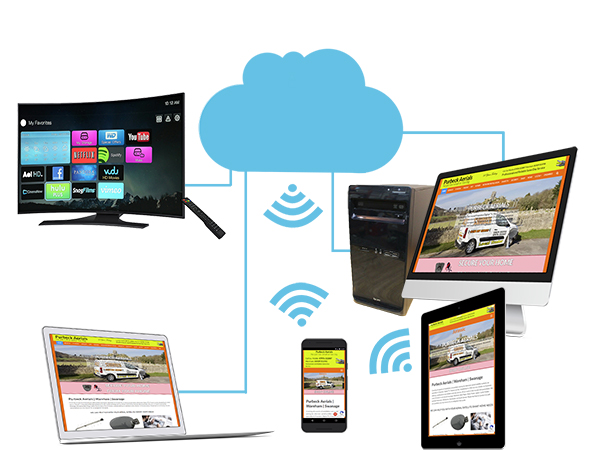 TV Home Network Cable Installers
We can install home network cabling and network sockets, providing convenient connections for smart TVs by providing network sockets / boxes where needed. Connecting devices, TV, PC, set top boxes etc to your router via a "hard wire" network cable almost always boosts the speeds you achieve. Faster broadband means better work, rest and play. Just tell us the most convenient places to install your sockets or show us your set-up and we'll can provide a quote and get started.
Are You Struggling With WiFi Reception Around Your Home?
If you are struggling with poor WiFi in some areas of your home or garden then it is possible to extend your network coverage. An average router can supply a strong enough signal to supply broadband around a smaller property but larger properties, and some smaller properties, can suffer from poor reception and dead-spots. Signals can be affected by many obstructions for example, the framework or structure of the property and the position of the router.
Perhaps you'd like your lounge hard-wired to make the best of your on-demand TV services. Streaming full HD or even 4K TV to one or more televisions around the house can easily exceed your home's WiFi signal quality or bandwidth.
Adding a network socket to a bedroom / hallway with a WiFi access point can give the whole storey of your house access to faster, more reliable broadband.
Customers using baby monitors, TV senders, or other radio-frequency (RF) equipment can make it harder to get a good WiFi signal. This can be overcome by a hardwired network sockets or extra WiFi access points to work around weak or no signal. Wired network connections eliminate the problem of overlapping radio frequencies.
Network Installation
We are increasingly being asked to hardwire data cabling points to either one or more rooms around the home to improve connection and download speeds. Hardwiring, meaning a fixed cable between the router and the receiving equipment, i.e laptop, desktop or smart TV.
It is normally wiser to leave the router in position and run cables to it rather than move the router itself, as this can also slow performance of the network.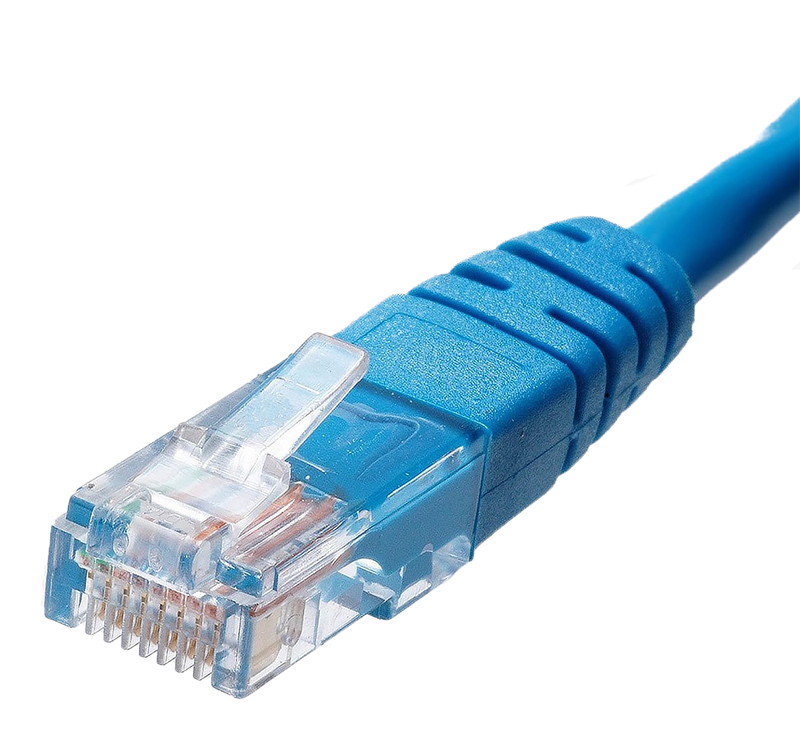 Wireless And Cabled Networks Work Together
We can efficiently run network cabling from your router to weak signal areas in your property. With network sockets in place, you can either plug directly into the network for the ultimate in speed, or get better Wifi performance by using a wireless access point to add the convenience of strong Wifi in places that had none before.

Network Cables & Installation
We install Category 6 Cables (Cat6) (and waterproof Cat 6 cables for outside usage) which offer you the best speeds and reliability.
Speed 10 Gbps over 33-55 meters
Frequency up to 250 Mhz
We will install the cabling using the most efficient route and ensure it is tidy and secure. Cables can be hidden or placed in trunking.
We Can Help You…
We carry out work for Residential and Commercial Properties.
Including Hotels, B&Bs, Guest Houses, Pubs, Rest Homes, all places are catered for.To get a no-obligation quote, call 07976 222887 or 01929 553705 now or complete our online enquiry form.
Price Match
We will price match written quotes – contact us NOW for a quotation.