We install and repair Freeview Aerials, Freesat / Sky Satellite & Smart TV throughout South Dorset the Isle of Purbeck including Wareham, Bere Regis, Wool, Poole, Upton, Corfe Mullen, Lytchett Matravers, Wimborne and Dorchester.
Dorset Aerial Installation
We provide high-quality digital aerials to ensure you get the best reception possible for your TV viewing.
Dorset Satellite and Independent Sky Installation
Purbeck Aerials install Freesat Satellite solutions. We provide high-quality digital satellite equipment to ensure you get the best reception possible for your TV viewing.
Dorset Smart TV installation (WiFi or Wired)
We are able to install your Smart TV, connect it to your WiFi or install a Cat5 wired connection to your router ensuring you get the best from your Smart TV.
Dorset Home Assistants and Smart Home (IoT) Devices
We can install Home Assistants (Amazon Echo, Google Home, Apple HomePod) and their associated internet-connected devices for you. These include –
Smart Home Monitoring security products
Smart lighting, for example, Philips Hue.
Smart plugs.
And connect your existing or new Smart devices.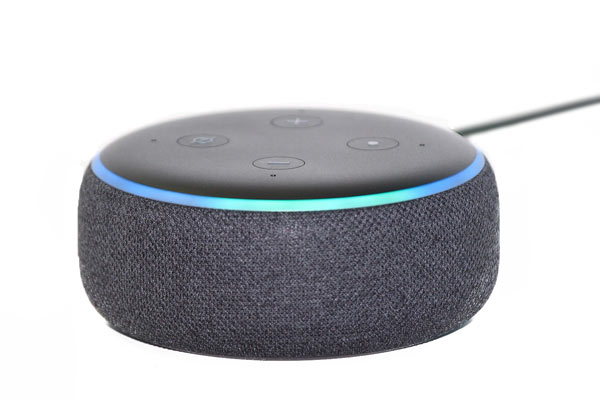 Dorset Soundbar Installation
We also offer installation services for soundbar systems, including Sonos, and multiroom speakers.
Dorset Aerial, Satellite and Sky Repairs
We can problem solve and repair your Television and Satellite reception problems and offer a same day service for most repairs.
We specialise in Freeview Digital TV, Freesat and Sky repair.
Please contact us today with any questions you may have or to request a free no obligation quotation.
Dorset TV Brackets, Wall Mounting, Multiroom and Networking
Please contact us for information on our installation services including supply and fitting of TV Brackets, Wall Mounting, Multiroom and TV WiFI and Cabled Networking solutions.
Dorset WI-FI, Network & Smart Home Device Installation
We can install and upgrade your wired or wifi network to ensure strong and reliable connections for all your devices. We also install Smart Home devices and Smart TVs.
Home Offices
Wi-Fi Signal Dead Zones/Spots
Outhouse Workspaces
Granny Flats / Annexes
Loft Extensions
Computer Gaming Rooms
Snugs & Dens
Smart Devices / Networked TVs
Networked Security Systems
Internet of Things (IoT) and Smart Home Devices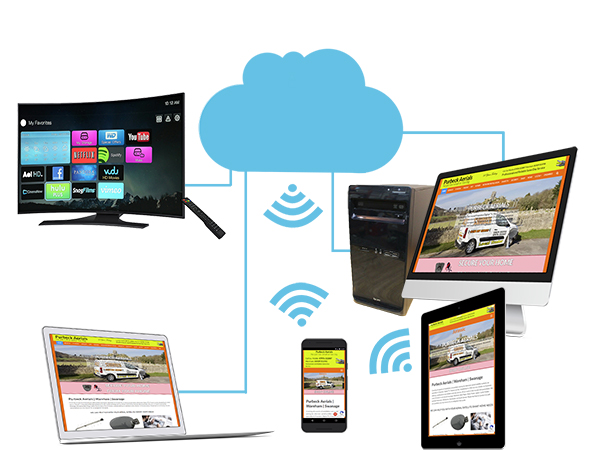 Do you have problems with your Wi-Fi / Internet Connections?
Is your network letting you down? We can undertake fault investigation and fix wi-fi and cabled network faults, fixing internet problems within your property. We can improve your wi-fi coverage and strengthen signals. We can upgrade both wi-fi and cabled networks.  
We offer a complete range of Wi-Fi and cabled network installations.
We install network cabling and wi-fi solutions to ensure you get a strong-signal and reliable connection to your router. We can:
Re-wire or undertake new wired network installations.
Install wi-fi access points, switches and patch panels.
Connect outbuildings/external offices to your network.
Provide connections for home security cameras and sensors.
Pre-wire for your home business before you move in, to limit disruption.
Testing the broadband installation and rectifying speed and connection issues.
Installation and technical help with patch panel network wiring.
Installation of rj45 network sockets from router/patch panel.
Remove old or unused cables.
Run external network cables between buildings / sheds / home offices.
Install point to point WiFi.
Fix problems with household, or business, WiFi coverage such as dead spots or weak signals.
Upgrade existing network cabling.
We also install digital TV aerials, satellite receivers and can provide a complete home TV distribution system.
Small Business Networks and WiFI
We offer a comprehensive range of services to small businesses including.
Installation of structured cabling.
Network Fault finding.
Wi-Fi installation, including Guest networks for hospitality.
Access Points.
Mesh Networks.
Outdoor Wifi coverage for outside seating areas.
Point to Point Networks.
Read more about our small business network services.
Home Offices
We can ensure your home office has the right network connections to ensure your tech works seamlessly. From your PC, Laptop, Printer / Scanner and making sure that your video calls work well.
Smart Doorbells
We install, and supply, smart video doorbells for your property. We can install any make or model of smart video doorbell both battery-powered or hardwired. Never miss a visitor again and improve your security at the same time.
Computer Gaming
We install network cables between your gaming console(s) and your router to ensure you get the fastest connection possible minimising lags in your game playing.
About Purbeck Aerials
Established in 1983 we are a family run business offering a professional and reliable same day service. All our work is fully insured and guaranteed.
We install Freeview / Freesat / Sky / Smart TV Wifi and offer repairs throughout Dorset including the entire Isle of Purbeck including; Swanage, Wareham, Bere Regis, Wool, Lulworth, Poole, Upton, Corfe Mullen, Lytchett Matravers, Wimborne, Dorchester and South Dorset.
We Can Help You…
We carry out work for Residential Properties, Commercial Properties, Mobile Homes and Caravans.
Including Hotels, B&Bs, Guest Houses, Pubs, Rest Homes, Tall Buildings and Listed Properties, all places are catered for.
Price Match
We will price match written quotes – contact us NOW for a quotation.